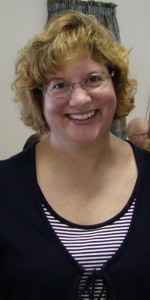 By day, I'm a music teacher, friend to many, and mother to a darling blue point Birman cat and two sweet Satin Angora rabbits. Most people call me by my given name, Ellen Stratton. I enjoy gardening, photography, sailing and painting. But when evening comes and I sit down to unwind, I pick up my current knitting project and become "elle". Knitting is my life's pleasure and I find it to be very relaxing and rewarding. I spin yarn, weave, and sew as well. I have many dear friends with similar fiber interests, and they began calling me "elle" one day. This fiber nickname is not capitalized, because that creates a symmetrical, balanced appearance, just like a well spun yarn.
I have been knitting since childhood. My mother and grandmother both taught me. Grandma was a professional seamstress and milliner as well. Grandpa even used to knit every evening as he sat on the back porch to relax. I still have sweaters that they made for me. They were my inspiration and I thank my family every day for teaching me to make things with my hands. It is so rewarding! And I strive for the excellence that they demonstrated to me.
I have recently enjoyed doing test knitting for other designers, and sample knitting for published knitting pattern books. I have found the process of assisting with testing, designing and writing patterns to be challenging and intellectually rewarding. I began to have ideas of my own, and set out to write patterns myself. I hope that you enjoy them!